SimpleSat Tracker
Gallery - W9KE - April 2012
---
John NS1Z and Mark KF7RWU are the courageous pioneers who were the first to complete the SimpleSat Tracker project. Below are some photos of their trackers. If you build a Tracker please send me a few photos to add to the Gallery.
This is tracker built by John NS1Z. John was the first to get his Tracker up and running.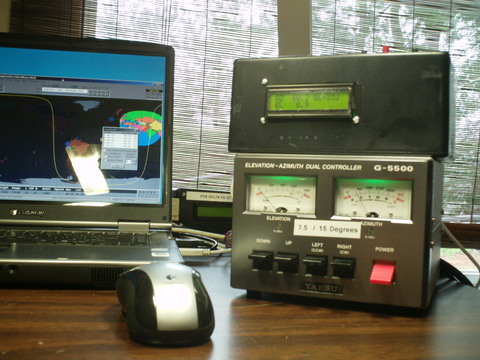 Below is the back view of John's Tracker. John used a screw
terminal strip to make his connections. The very large box
allows room for the terminal strip. Very nice.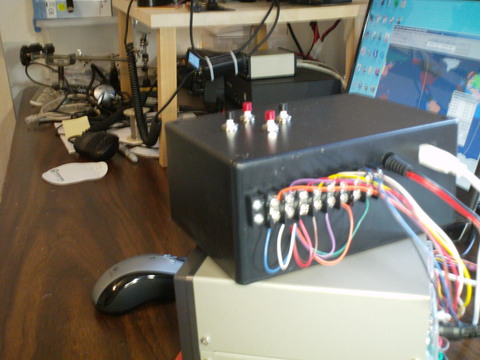 John has an extensive collection of rotor controllers.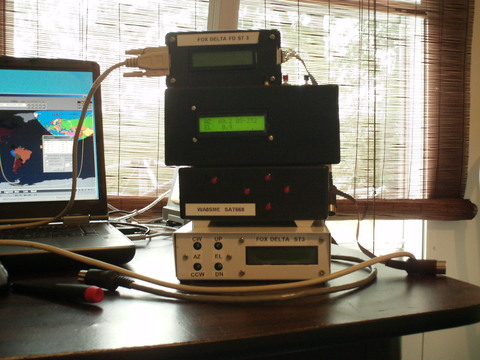 This is the Tracker built by Mark KF7RWU. The yellow color is great.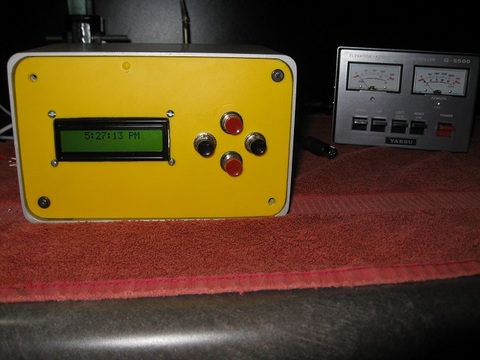 Below is a shot of the internals of Mark's Tracker. It looks nice and neat.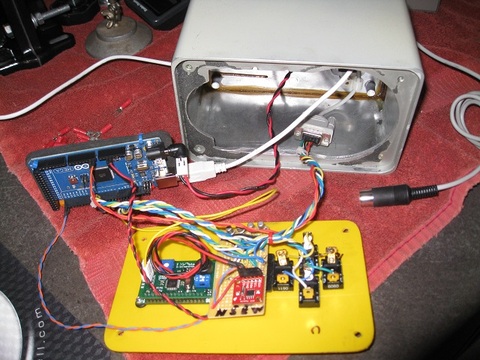 The initial prototype phase of Mark's Tracker is shown below. The
two pots are used to test the A/D converters.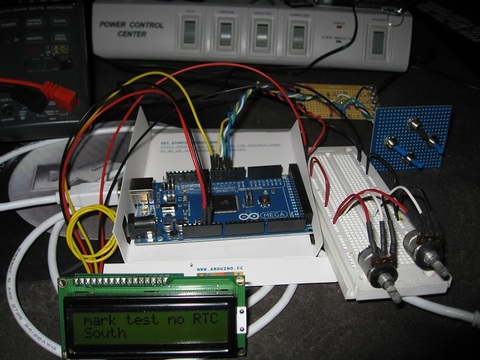 73 de W9KE
---